Light Duty Towing in Greenville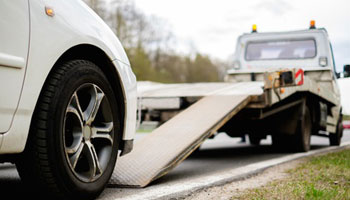 Wallace Towing & Recovery is available for light duty towing for those in Greenville and surrounding areas. Our fleet of rollback tow trucks are strong and reliable, capable of pulling a range of vehicles. This includes compact cars to trucks, as well as small SUVs and commercial vehicles. Each truck holds specialized equipment to tie down motorcycles or smaller vehicles, removable rails to fit larger vehicles, and wheel lifts to tow multiple vehicles. If you experience any sort of mishap on the road, we will take your vehicle to the repair shop you prefer or back to your home.
The dispatchers at Wallace Towing & Recovery provide 24 hour service – you will not reach call waiting, or even an answering machine. Our staff is experienced in assessing vehicle damage and other issues, which will allow them to send just the right tow truck to take care of your needs. Wherever you are, one of our large tow trucks will meet you there as soon as possible. Since our trucks feature 21 ft. long flatbeds, we are able to provide you with the utmost service that will transport your vehicle safely and efficiently.
At Wallace Towing & Recovery, we promise multiple-point inspections and an experienced team of mechanics and operators that will keep a close eye on your towing process. If you require light duty towing or recovery, we are always here to help. Give us a call today!